WWE executive on Ronda Rousey: 'We are having conversations'
Updated:
January 11, 2018, 10:31 AM ET
ESPN News Services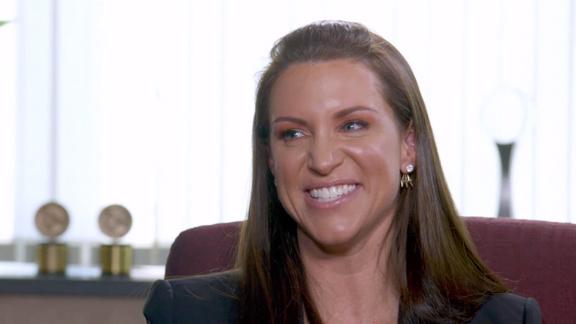 Stephanie McMahon would love Ronda Rousey for WWE
WWE's Chief brand officer Stephanie McMahon says getting Ronda Rousey would be a "match made in heaven."
Stephanie McMahon would love Ronda Rousey for WWE
While her MMA career remains in limbo, former UFC women's bantamweight champion Ronda Rousey continues to fuel speculation that a leap to professional wrestling could be next.
Rousey, who adopted the "Rowdy" nickname from WWE Hall of Famer "Rowdy" Roddy Piper, met with WWE executive Paul Levesque over dinner in Los Angeles on Tuesday night.
The two sides have had ongoing conversations for months, and Rousey has even made guest appearances at WWE events.
More from ESPN.com
Ronda Rousey explains how she feels about ex-UFC fighter Shayna Baszler's performance in WWE's Mae Young Classic tournament and how The Four Horsewomen came about. Video
---
The Balor Club sets the stage for 2018, while The Miz returned and caused chaos for Roman Reigns and the newly named Champions Club. Story
---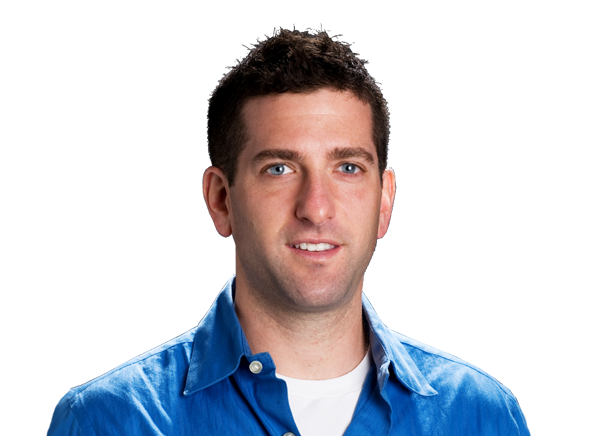 There were a few more minor details revealed for the upcoming WWE championship handicap match, and Becky Lynch continued to build herself back up, but Tuesday's edition of SmackDown was mostly about keeping everything lined up for the Royal Rumble. Story
"We are talking to Ronda, as we've been for a while," Levesque, better known as wrestling superstar Triple H, told the Associated Press on Wednesday. "She has a lot of things going on. We have a lot of things going on. But we have a great relationship with her, a very friendly standpoint for a long period of time now. It was great to catch up with her."
Once the most dominant fighter in mixed martial arts, Rousey has not competed since she suffered a 48-second loss to Amanda Nunes at UFC 207 in December 2016. Rousey (12-2) lost two straight bouts in 13 months and took a hiatus that saw her branch out into other forms of entertainment.
UFC president Dana White told ESPN in July that he thought Rousey is probably done with MMA.
"I think people realize she's probably going to retire," White said then.
Gary Miller/Getty ImagesRonda Rousey has not competed in MMA since suffering a knockout loss to Amanda Nunes at UFC 207 in December 2016.
Among Rousey's WWE appearances, she notably stood side-by-side with Dwayne "The Rock" Johnson as they fought off the villainous Triple H and his wife and fellow executive, Stephanie McMahon.
The Rock raised Rousey's arm in celebration at the end of the segment held at WrestleMania in 2015. Rousey has since appeared in the stands at events for WWE's developmental system, NXT.
Rousey and fellow UFC fighters Marina Shafir, Shayna Baszler and Jessamyn Duke were known as the Four Horsewomen -- a tribute to the nefarious Ric Flair-led Four Horsemen stable of the 1980s and '90s. Baszler has signed with WWE and wrestles in NXT.
The WWE recently announced it will hold its first women's Royal Rumble match (an over-the-top-rope battle royale) at the Jan. 28 Royal Rumble pay-per-view in Philadelphia. The match would be a splendid time to showcase Rousey in her WWE debut if she can break free from her film commitments. Rousey could also lead her Horsewomen against a WWE faction at WrestleMania on April 8.
Or, it could just be buzz designed to keep Rousey in the news and give the WWE a publicity boost as it heads toward its biggest four-month stretch of the year.
"We have nothing to announce at this time," Levesque said. "But she's a huge fan of what we do and she's incredibly interested in what we do and the opportunities that lie there. We're fans of hers and incredibly interested in what those opportunities could be with us. But there's a lot of things to walk through. We're talking. We're having conversations."
White was on vacation and unavailable for comment Wednesday.
Levesque was in Los Angeles to speak on a Television Critics Association panel.
Rousey refused to comment when approached by TMZ, only saying, "I enjoy fine dining."
But it's clear that the Rousey-wrestling connection appeals to WWE.
"I'd love it," Levesque said.
The Associated Press contributed to this report.
EDITORS' PICKS
UFC featherweight challenger Conor McGregor grabs Jose Aldo's belt in front of McGregor's hometown fans in Dublin, Ireland, during the UFC 189 world tour press conference.
Watch

Alexander Gustafsson and Glover Teixeira meet on June 20.
Story »

Ronda Rousey proved she owns it in all fronts.
SportsNation »