Las Vegas takes player of year A'ja Wilson with first pick in WNBA draft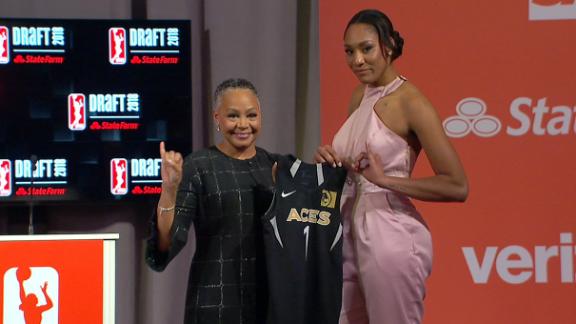 South Carolina's Wilson goes No. 1 in 2018 WNBA draft
The Las Vegas Aces select A'ja Wilson from the University of South Carolina with the first pick in the 2018 WNBA draft.
South Carolina's Wilson goes No. 1 in 2018 WNBA draft
NEW YORK -- After spending her life in South Carolina, A'ja Wilson is headed for Las Vegas. The consensus National Player of the Year was the No. 1 selection by the Aces in Thursday's WNBA draft held at Nike's New York headquarters.
"It's such a great feeling, just an amazing way to cap off my collegiate career,'' Wilson said. "My heart was pounding before she announced the pick."
"I think it's a great place, and a great atmosphere," Wilson said of Las Vegas. "I want to become very consistent with my outside jump shot, people are going to play me for the drive. I think my quickness as a 'big' is something I can bring."
Thursday night, Wilson was given a surprise video by her longtime favorite player, Blake Griffin.
congrats @_ajawilson22 !!!! aces got a great one https://t.co/eTcHqhvY8w

— Blake Griffin (@blakegriffin23) April 13, 2018
Being the first overall pick AND getting a message from her favorite player @blakegriffin23.

A'ja Wilson is living her best life. pic.twitter.com/8wNC0uJ6bb

— ESPN (@espn) April 13, 2018
"Congratulations on being drafted," he said to Wilson as she watched on a tablet. "It's been very fun to watch your college career and to see you go to the next level. I can't wait to see what you do in the league. You're going to dominate for a long, long time. Again, congrats and I'll be watching."
Wilson averaged 22.6 points and 11.8 rebounds with 105 blocked shots as a senior for South Carolina, which lost to UConn in the NCAA tournament's Elite Eight.
San Antonio had the league's worst record each of the past three seasons, with single-digit victories each year. Former New York Liberty and Detroit Shock coach Bill Laimbeer has taken over the Aces as coach and general manager, and praised Wilson's skills as being pro-ready.
A native of Columbia, South Carolina, Wilson led her hometown school to the national championship in 2017.
She is the first Gamecocks player to be picked No. 1 in the WNBA draft, and the first top pick from the SEC since Tennessee's Candace Parker in 2008.
WNBA Draft
The first round of Thursday night's WNBA draft in New York, in order of selection.
| Team | Player | School |
| --- | --- | --- |
| Las Vegas | A'ja Wilson (C) | S Caro |
| Indiana | Kelsey Mitchell (G) | Ohio St |
| Chicago | Diamond DeShields (G) | Turkey |
| Chicago | Gabby Williams (F) | UConn |
| Seattle | Jordin Canada (G) | UCLA |
| Dallas | Azura Stevens (F) | UConn |
| Wash | Ariel Atkins (G) | Texas |
| Indiana | Victoria Vivians (G) | Miss St |
| Conn | Lexie Brown (G) | Duke |
| New York | Kia Nurse (G) | UConn |
| LA | Maria Vadeeva (C) | Russia |
| Phoenix | Marie Gulich (C) | Oreg St |
Ohio State guard Kelsey Mitchell, who is No. 2 on the all-time NCAA scoring list behind Kelsey Plum, last year's No. 1 pick, was selected second by Indiana.
The Fever missed the playoffs last season for the first time since 2004, and will be helped immediately by Mitchell's scoring ability.
The Chicago Sky had the next two picks. They chose Diamond DeShields, from Cukurova Basketbol Mersin of the KBSL in Turkey, with the third pick.
DeShields played at North Carolina (2013-14) and Tennessee (2015-17) before going pro last year. In her redshirt junior season for the Lady Vols, DeShields averaged 17.4 points, 6.4 rebounds, and 3.8 assists.
"I'm excited to see what we can do,'' DeShields said.
With the fourth pick, Chicago chose UConn's Gabby Williams.
"I was running every scenario through my head," Williams said. "I'm going to try to bring some defense and be a playmaker [for the Sky]."
More from ESPN.com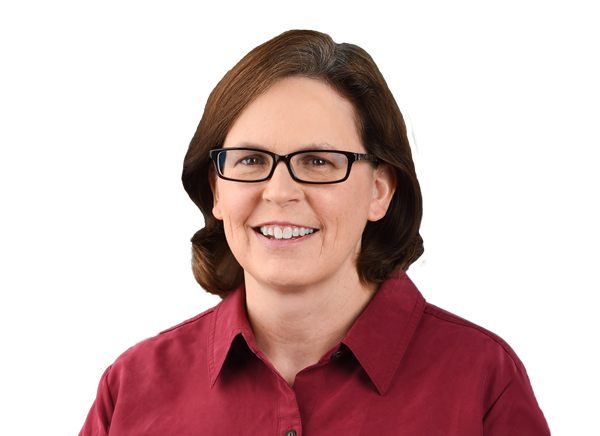 Which teams helped themselves the most in the WNBA draft? Chicago, Dallas, Indiana and Las Vegas lead the way in our draft grades. Story
---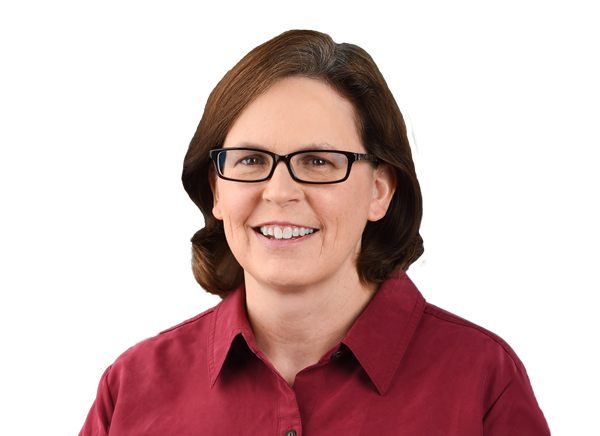 Diamond DeShields, the third pick in the draft, knows critics aren't sold on her yet. But she brings a new outlook back from a pro season in Turkey. Story
As for what position the 5-foot-11 Williams will play, she admitted she wasn't any specific position at UConn and so she's ready for whatever Chicago coach Amber Stocks needs.
"I'm just a basketball player," she said. "I told her, 'I'll be whatever you want me to be.'"
The Seattle Storm chose UCLA point guard Jordin Canada with the fifth pick. She'll get a chance to learn from Sue Bird.
"I love Sue Bird, she's one of my role models,'' Canada said. "I enjoy watching her play and the way she leads her team. She is able to create for others, and that's something I want to learn from her and continue to grow my game."
Azura Stevens, who decided to forgo her final year of eligibility at UConn, was taken sixth by Dallas.
She said the decision to leave coach Geno Auriemma's UConn Huskies was "really difficult." But, she said, "Coach supports me and the decision I made, and I'm really happy to have that."
New York took Kia Nurse 10th, marking the third UConn player to be taken in the opening round.
"I think it's a place I fit in really well," Nurse said. "I want to continue to improve my midrange game as people start to take away my 3-point shot. Defensively, I want to work on being a lock-down defender. It's harder in the WNBA, where you have to get through ball screens."
It's the second time in three seasons that three Huskies were drafted in the first round. UConn players went 1-2-3 in 2016.
With just 12 teams in the WNBA, it can be difficult for second- and third-round draft picks to make rosters. But one third-round pick of note Thursday was Princeton forward Leslie Robinson, who was taken No. 34 by New York. She is the niece of former president and first lady Barack and Michelle Obama. Her father, Craig Robinson, is vice president of player development and G League operations for the Knicks.
Training camps open on April 29 and the 22nd season of the WNBA begins on May 18.
The Associated Press contributed to this report.
espnW.com
Mechelle Voepel covers the WNBA, women's college basketball, and other college sports for espnW. Voepel began covering women's basketball in 1984, and has been with ESPN since 1996.
MORE WOMEN'S BASKETBALL HEADLINES